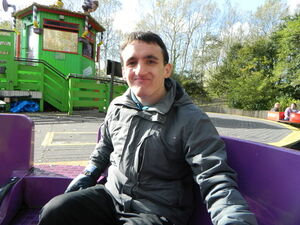 BigDocFan (full name Joseph William Crammond) known by many as BDF, first joined Doctor Who Online in 2009. Despite this, he only began fan fiction writing in 2011. He has since penned many notable scripts for his own and many other series' on Doctor Who Online.
Brigadier: Whilst in Peru
Edit
The first series that.
New Adventures
Edit
Write the second section of your page here.
The Inspector
Edit
Write the second section of your page here
There are several themes that can be regularly seen in BigDocFan's stories which include:
A child or children in important roles
Messages about the environment
Upcoming stories
Edit
Write the second section of your page here